ElectriCont-G
Contact Mode AFM Probe with Platinum Overall Coating
Order
Request an official quote (RFQ)
Order Code / Price*
Quantity
ContE-G-10 (10 per set)
1 x 240.00 USD = 240.00
USD
Add to Basket
ContE-G-50 (50 per set)
1 x 1 050.00 USD = 1 050.00
USD
Add to Basket
* Does not include VAT or customs duties.
AFM Probe Specifications:
AFM Tip
Half Cone Angle
20°-25° along cantilever axis, 25°-30° from side, 10° at the apex
AFM Cantilever
Cantilever A
Beam
0.2 N/m
(0.07 - 0.4 N/m)*
* typical range
Coating
Electrically conductive coating of 5 nm Chromium and 25 nm Platinum on both sides of the cantilever. This coating also enhances the laser reflectivity of the cantilever.
Alignment Grooves
This product features alignment grooves on the back side of the holder chip.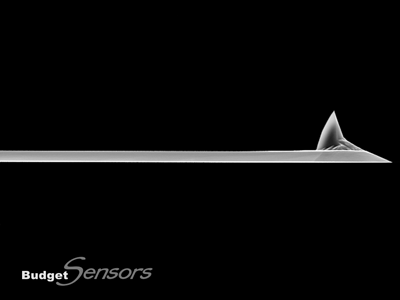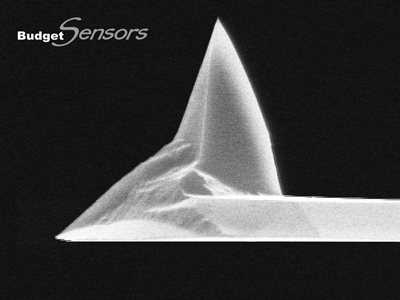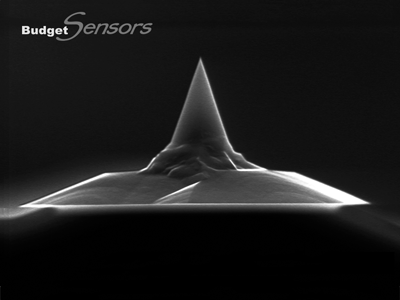 Additional Info
Monolithic silicon AFM probe for contact mode and lateral force mode operation and electric modes such as:
scanning capacitance microscopy (SCM)
scanning probe lithography
The rotated AFM tip allows for more symmetric representation of high sample features. The consistent AFM tip radius ensures good resolution and reproducibility.
The AFM holder chip fits most commercial AFM systems as it is industry standard size.
Consistent high quality at a lower price!